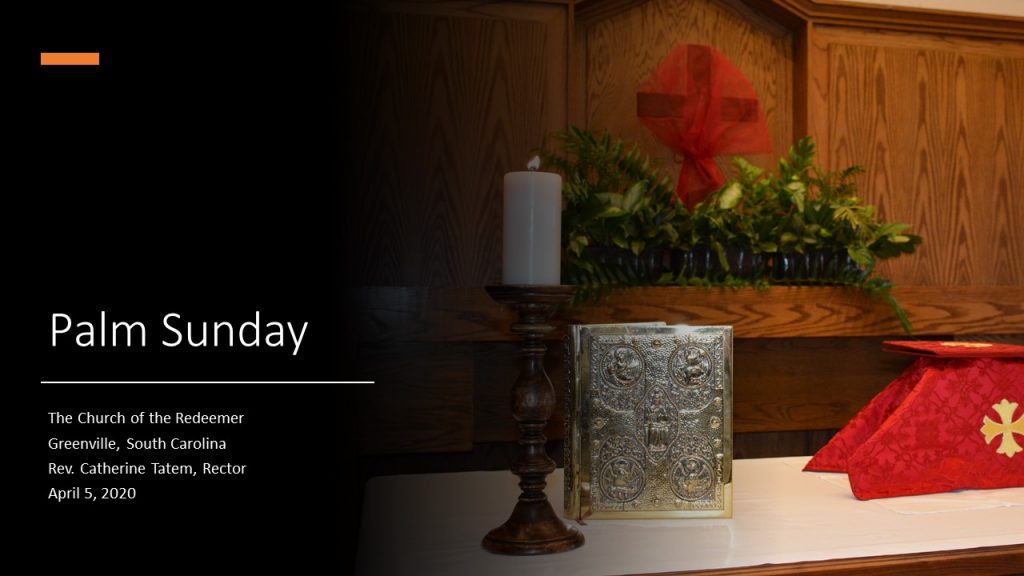 Hello!!! On this beautiful Sunday in Greenville, South Carolina!
I hope you are all staying safe and well. I have prepared an at home worship video for you this morning. You can use it with our Redeemer bulletin to do your Palm Sunday service at home.
You can reach out to me at any time via telephone or text: 864-350-4270, email: RevCTatem@gmail.com, Facebook: Catherine Tatem; in prayer and in faith. I will keep sporadic office hours and make critical pastoral visits as called for and allowed.

Love, in Christ,
Catherine+