This Sunday, August 18, we will have our annual, "Blessing of the Backpacks."
There will be a special blessing during the 9:30am service given by Fr. Mark our Interim Priest. This blessing is for all children, teachers, and school staff. Teachers and school staff bring your totes or lunchboxes. Children bring their backpacks.
Fr. Mark would like for all the children to process in behind the cross wearing their backpacks at the beginning of the service. They will walk up and place them at the Altar and then walk to their seats.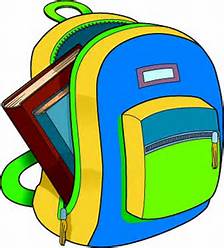 The backpacks will remain at the Altar as part of the service until the blessing. Children, teachers, and staff will be called up as a group before The Peace is exchanged.
After the blessing everyone will receive a special tag for their bag. This has become a very special tradition at Redeemer and I hope you and your family can be a part of it.
We will also offer all the loose offering for this Sunday for the Bena Dial Scholarship fund. Please be generous to our college students scholarship fund.